PINCH VALVES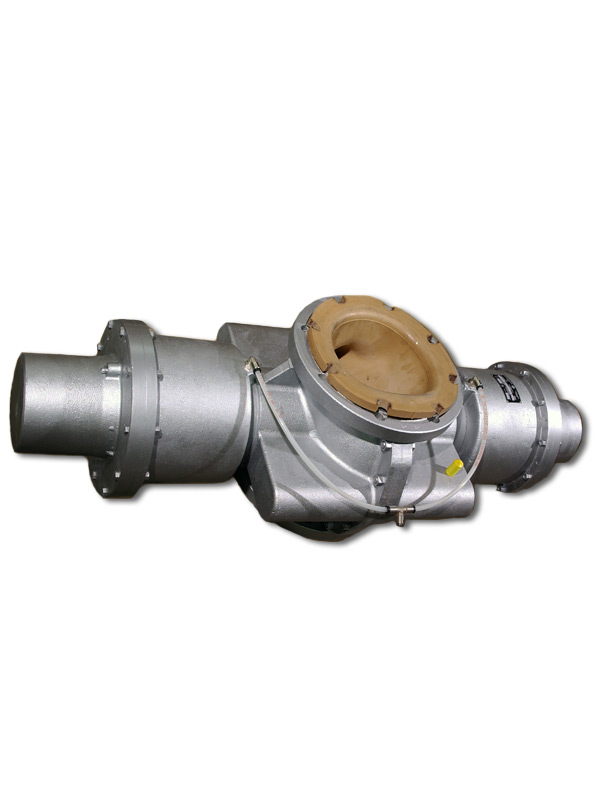 PINCH VALVES
Manual or pneumatic valves with straightway flux and no stuffing box. Flexible and elastic sleeves. Corrosion and abrasion resistant. They become and integral part of the machine wich is not subject to deformity. The sleeve can execute an elevated number of openings and closing in a short time. They are a perfect choice for various uses and are available in a variety of types of rubber: natural Para rubber, pure, odourless rubber for the food industry, Neoprene, EPDM, MNBR, Hypalon, Buna, Butyl, Silicon. Closing mechanism is completely contamination-free from corrosive liquids and environmental fumes.
DIAPHRAGM VALVES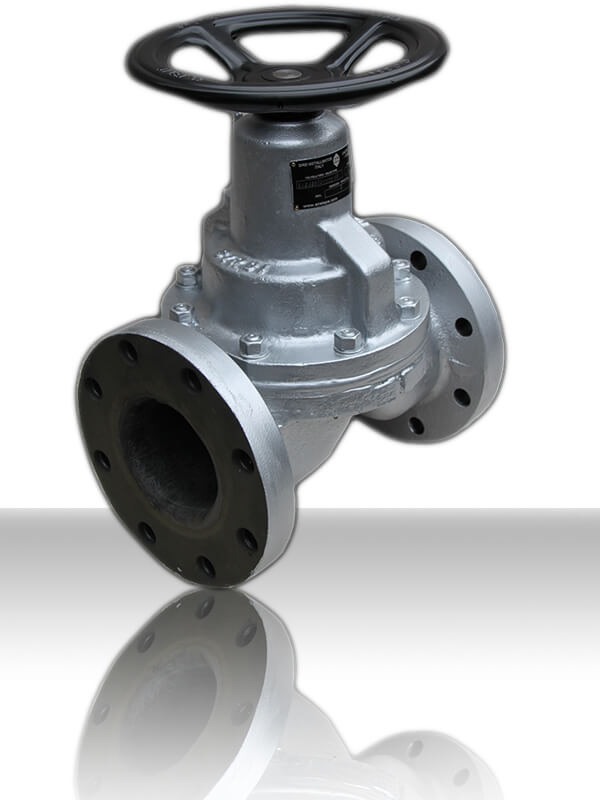 DIAPHRAGM VALVES
Manual or pneumatic Sirsi FLAV valves are used to intercept aggresive, difficult or sensitive fluids where a STAFFING BOX is not admissibile and where contact with mechanical parts is not permitted. The closing apparatus is controlled by an elastic diaphragm that is pushed into the lower body to obtain a perfect seal. FLAV diaphragm valves havea wide variety of uses and are available in natural Para rubber, pure Para rubber for the food industry, Neoprene, EPDM, MNBR, Hypalon, Viton, Silicon, Butyl and Teflon. Valve bodies are available in stainless steel, cast iron, aluminium and with hard rubber, Teflon or Ebonite coatings. FLAV valves can be operated under high temperature, pressure or vacuum conditions.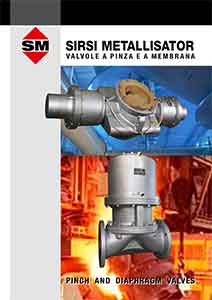 Scarica Catalogo
Why to choose the Sirsi pinch and diaphragm valves
Significant experience

Sirsi pinch valves and diaphragm valves are used in industry by satisfied customers all over the world. Thousands of valves work at the service of our customers who apply them all over the planet.
Our history is the guarantee of our product appreciated and recognized by those working in the sectors.

Ready deliveries

To fully meet the needs of our customers and the urgencies, Sirsi has a huge stock of valves always ready.
Shipments take place immediately from receipt of orders, this ensures an immediate intervention for customers who can not wait and guarantees daily shipments.

Certified ISO 9001:2008 valves

Our company is ISO 9001:2008 certified
MADE IN ITALY
A 100% made in Italy product guaranteed and tested over time. All the components of our valves are of high quality and guarantee efficiency over time and low labor costs after many years of valve life.
Industrial sectors of Sirsi valves
Our technical office is available for advice about the most suitable valves for any activity.
The Sirsi valves are certified to be used in the following sectors: Food, Glassworks, Paper, Cement, Metallurgy, Ceramics, Chemical, Pharmaceutical, Tanneries, Mining, Mills, Textiles, Water Treatment and Sludge Treatment.
Move the mouse over the images to deepen the respective sectors.